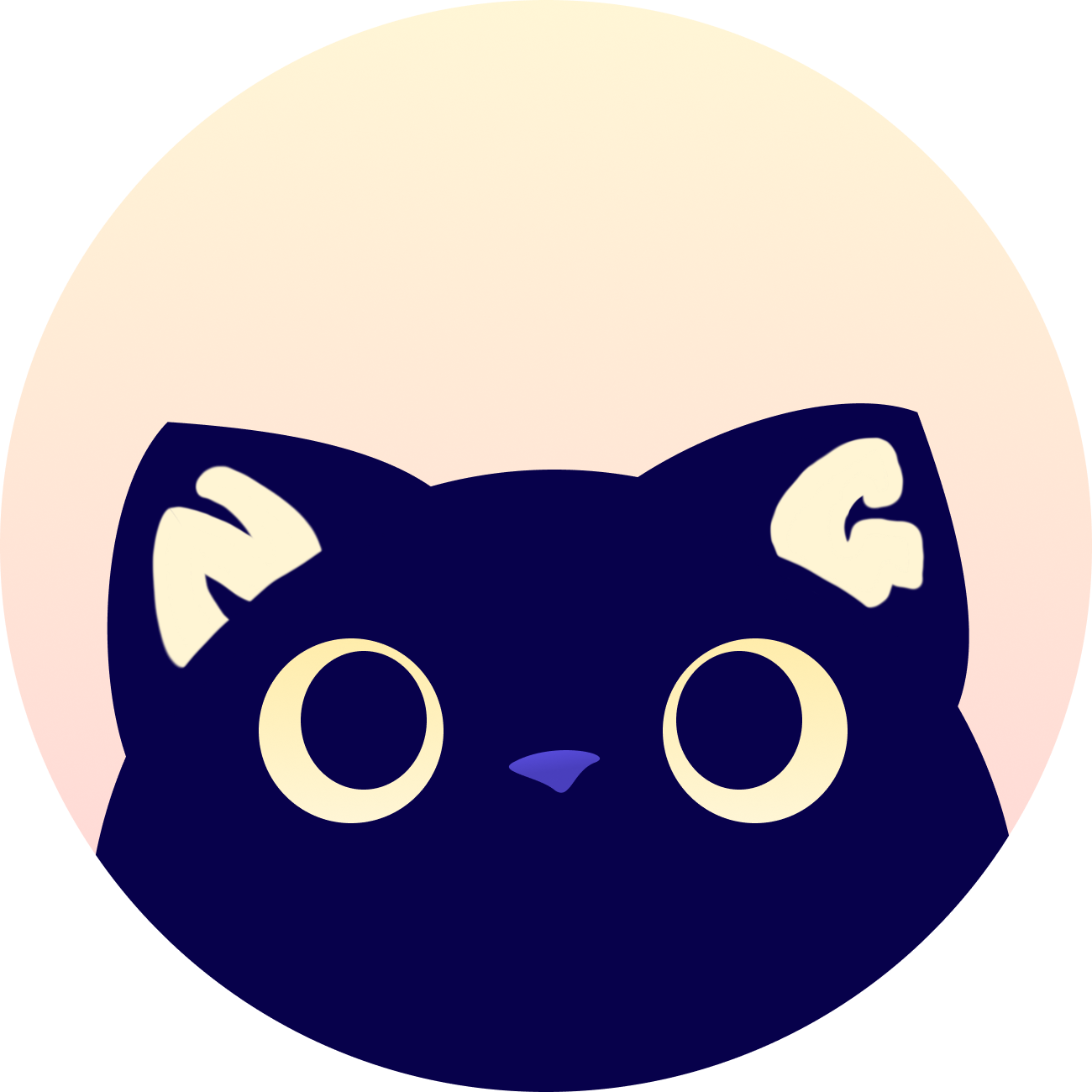 VeVe Collectibles
VeVe digital collectibles come in limited edition releases, can be purchased, sold and traded, upgraded and customized, placed in virtual showrooms, shared on social and more, all through the VeVe app!

About the project:
Timeline: May 2021-August 2021
Website: https://www.veve.me/
Role: UI/UX Designer, with a focus in Gamification and Systems Design
Tools: Figma, Procreate, Adobe Illustrator, After Effects, Microsoft Excel
I worked with the lead content producer Trevor Dietz to design interactive experiences for collectors, with a focus on the Augmented Reality gallery feature. I developed and designed marketplace and monetization systems, creating user flows and documentation to prototype future iterations.
Increasing Player Retention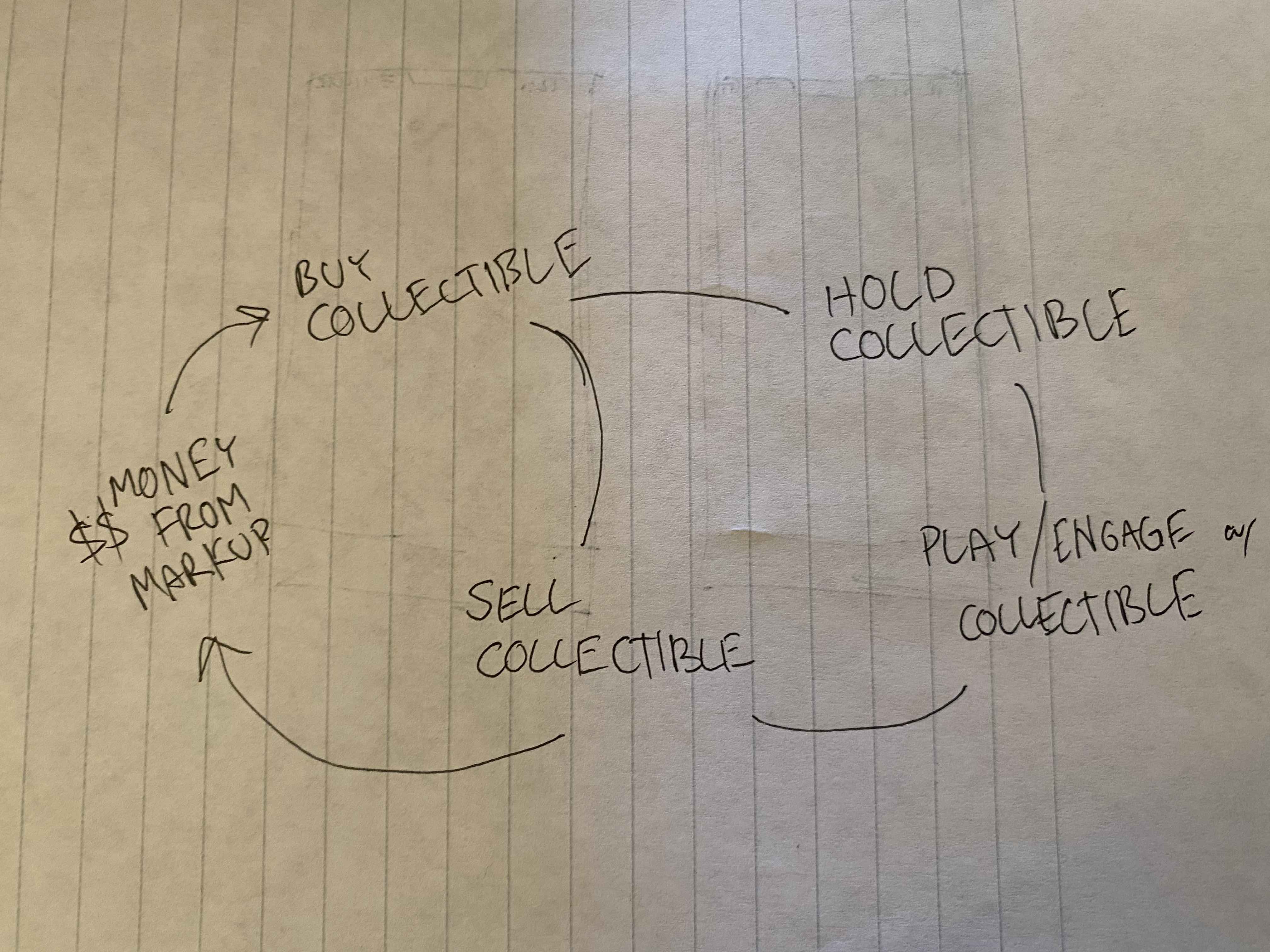 Sketches
I begin the design process with low fidelity, quick drawings to get ideas on to paper. This is way I'm able to iterate through many design options quickly.
I looked at the core game loop of the existing app:
How can we flesh out the game loop to push the player to hold the collectible for longer before selling?

What rewards can be given to the player for holding that supersede the monetary gain of selling?
The Solution:
A Master Collector Program that adopts features of a Battle Pass system. Users are able to unlock hidden features of the app based on their skill level in the program, and boast their higher status to other users on their profile and gallery.
Badges Iconography
I adopted a visual guide and iterated potential designs for the Master Collector Program.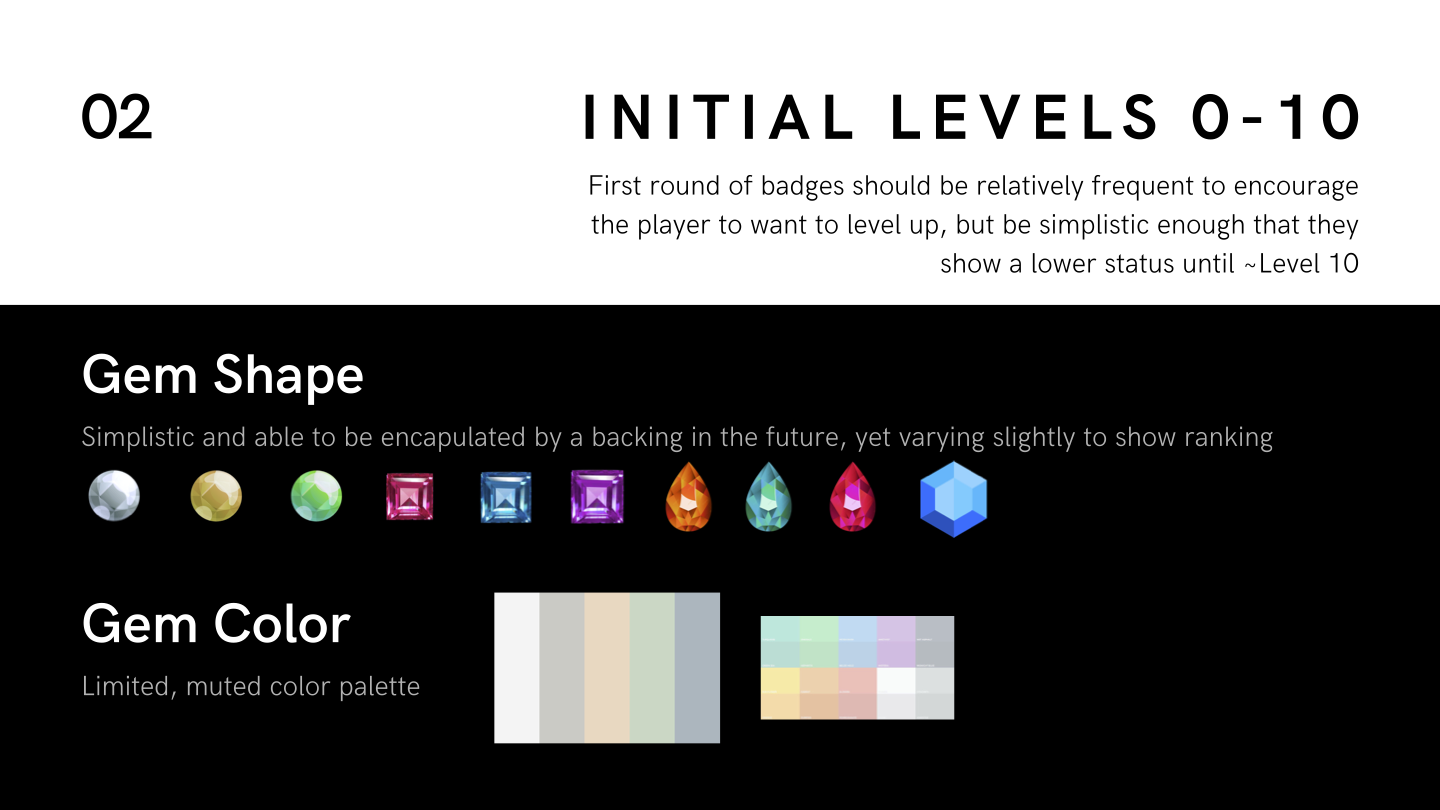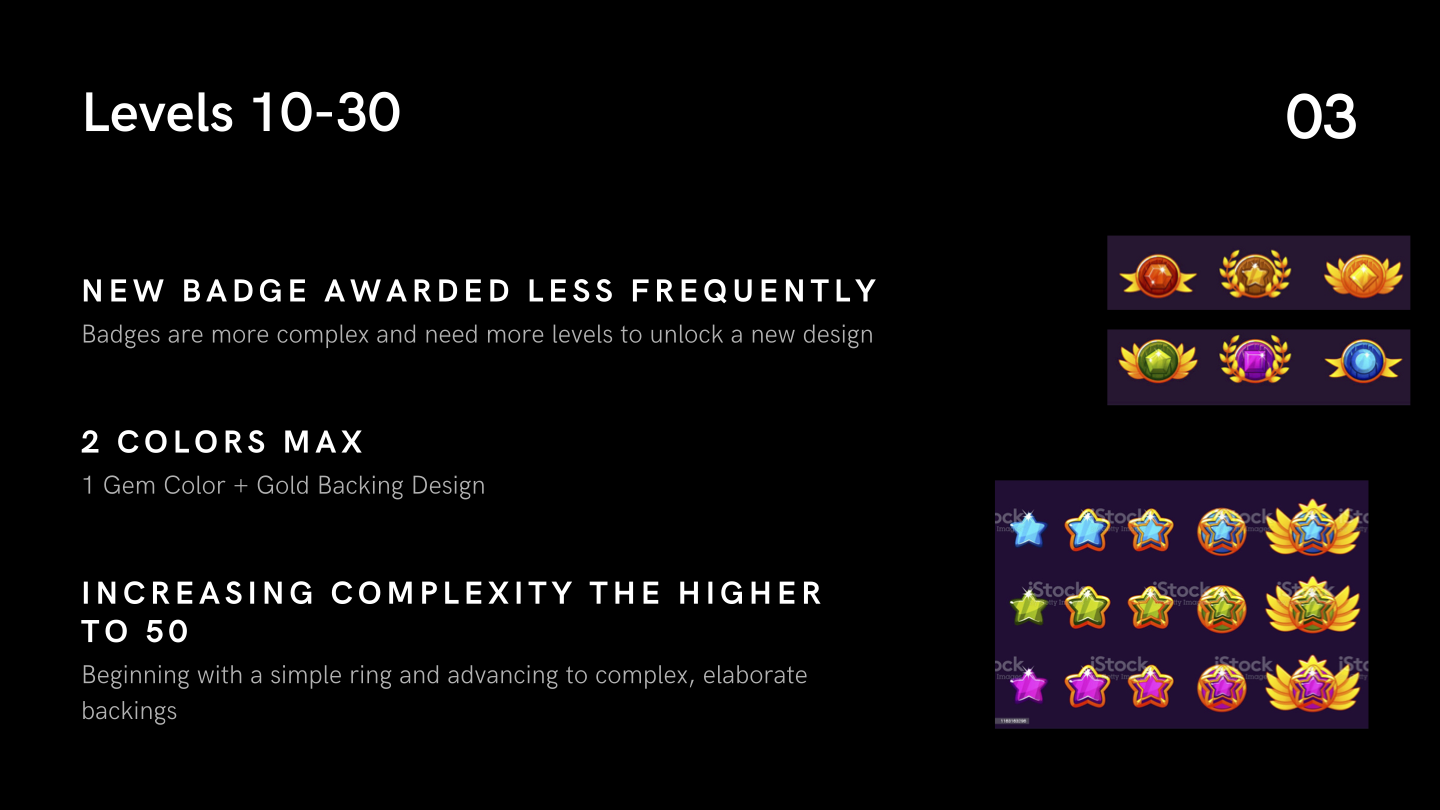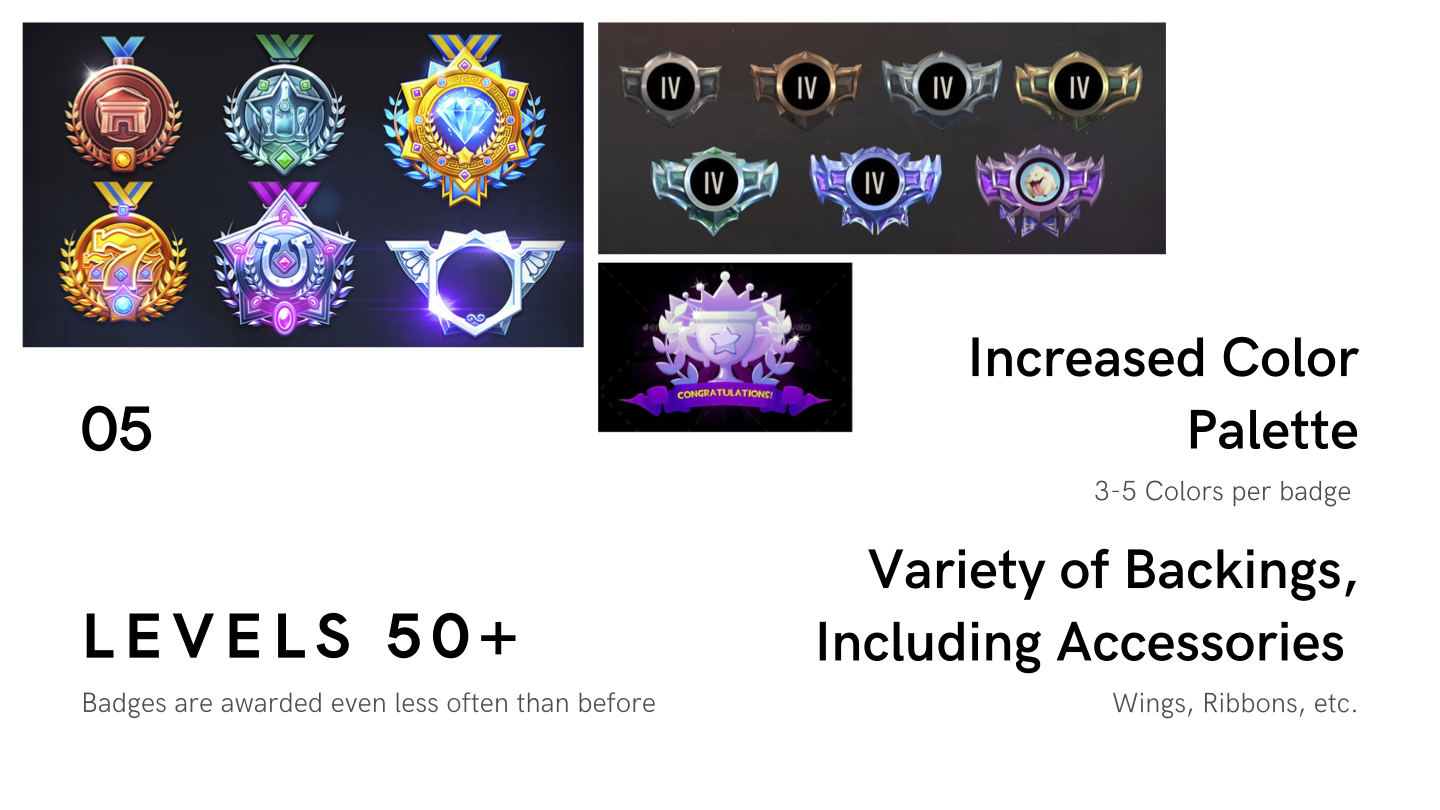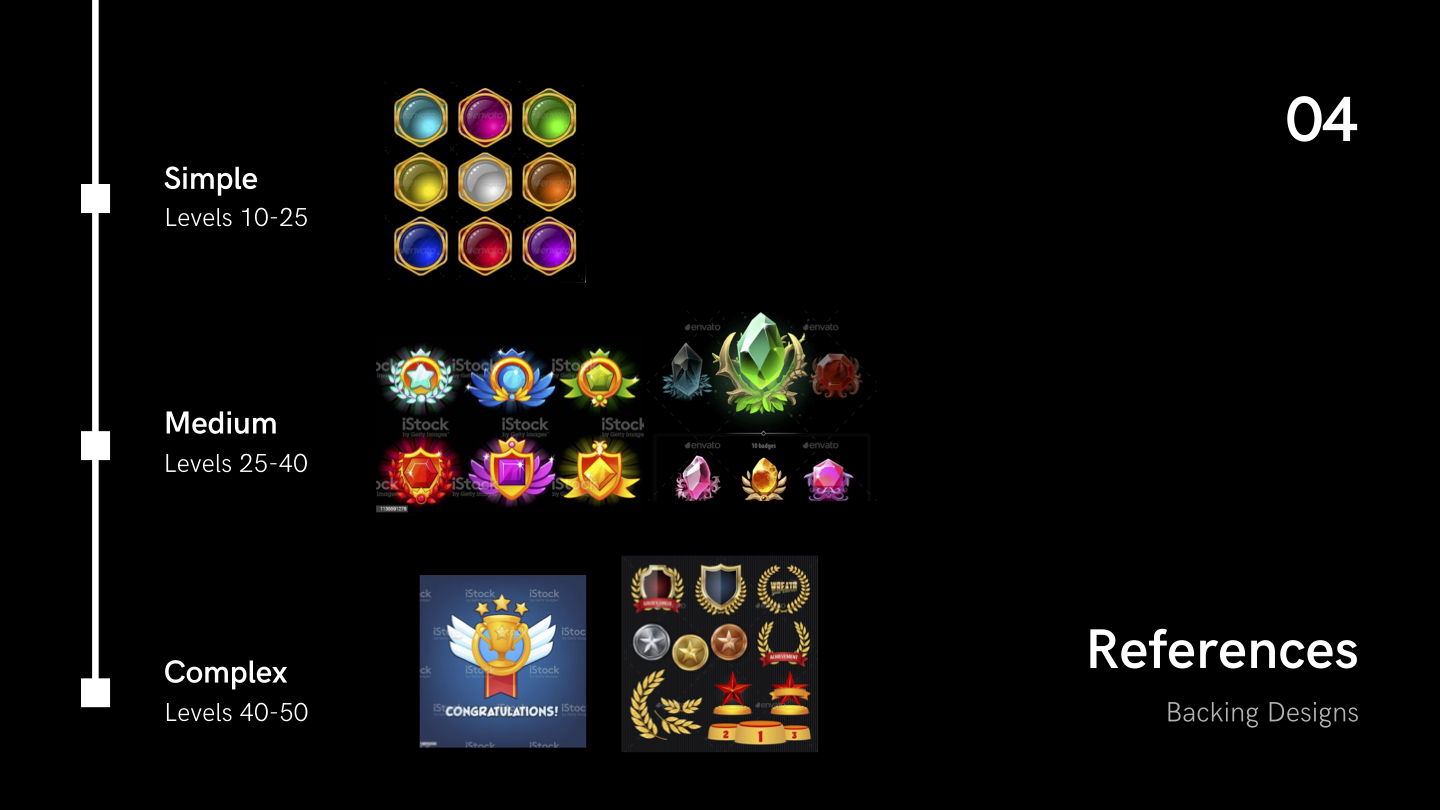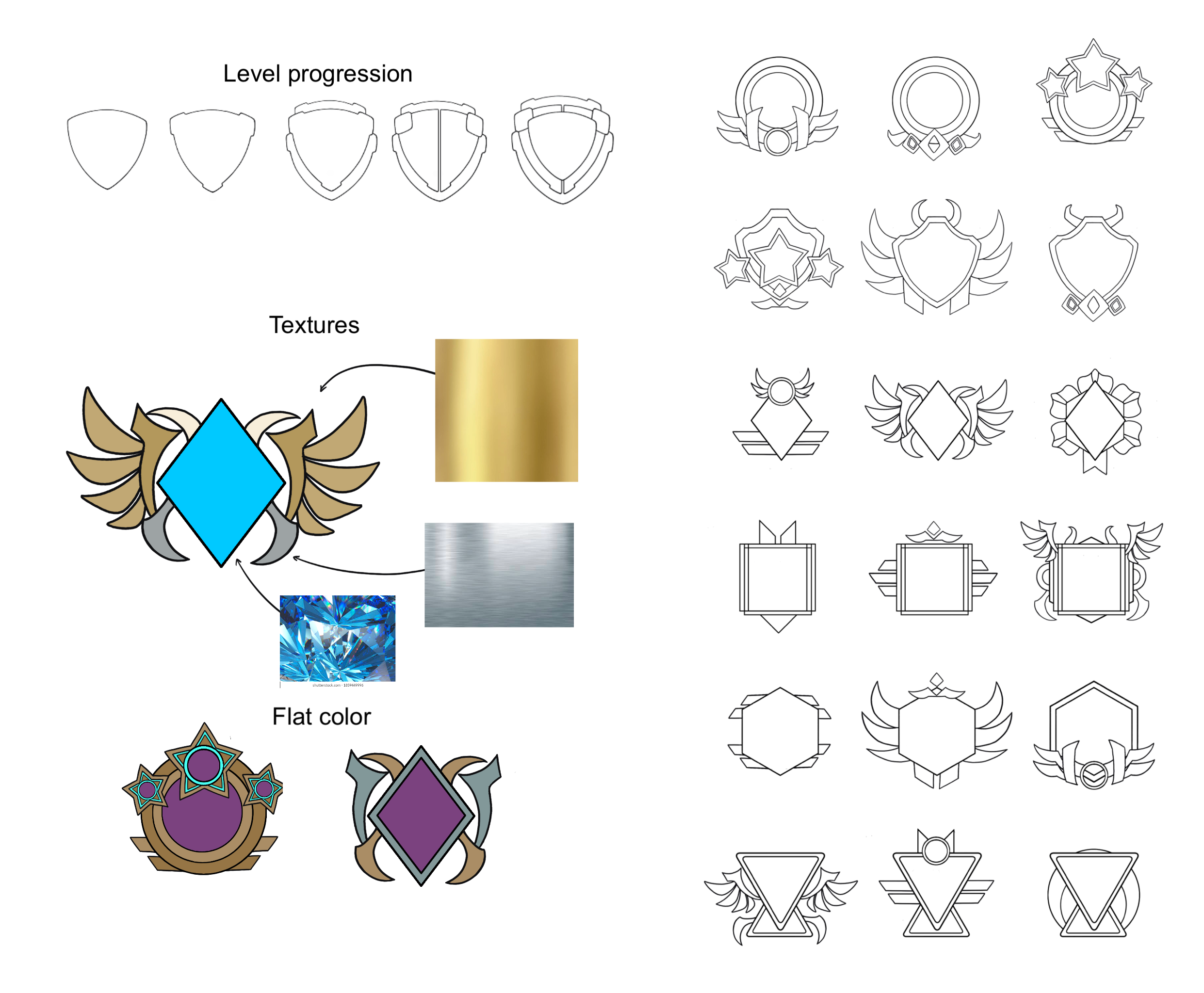 Initial Pass
First attempt at a variety of possible badge styles, utilizing on a simple 3 color format: 2 metals (gold and silver) + gemstone color. The level progression was well received, but we decided we wanted to steer away from fantasy influences and towards a futuristic, cyber-city style.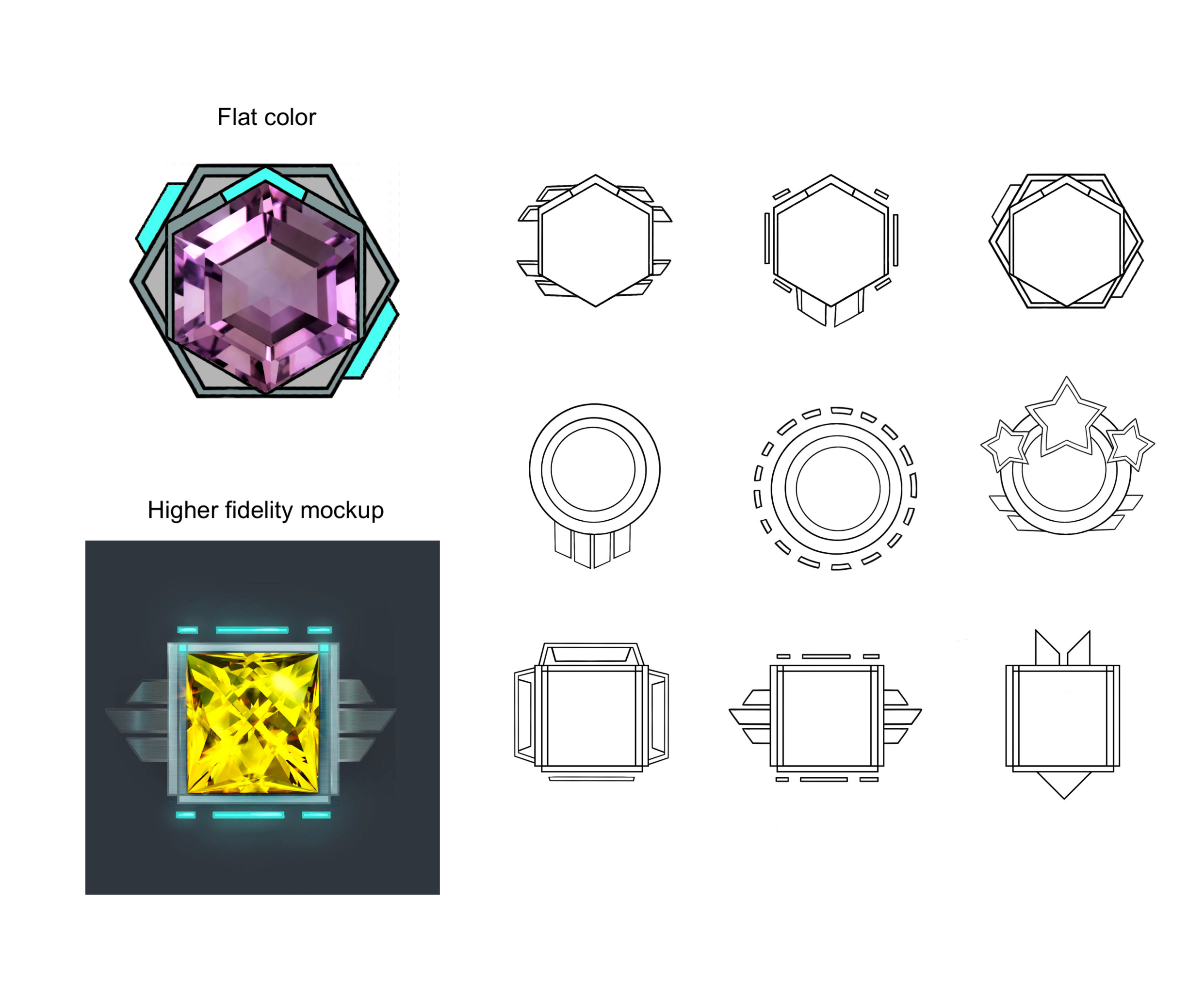 Further refinement
I stepped away from fantastical elements, reducing the textures to only a silver texture and replaced the gold detailings with a blue color that tied in visually with VeVe's existing brand color palette.